Texworld Paris Art Directors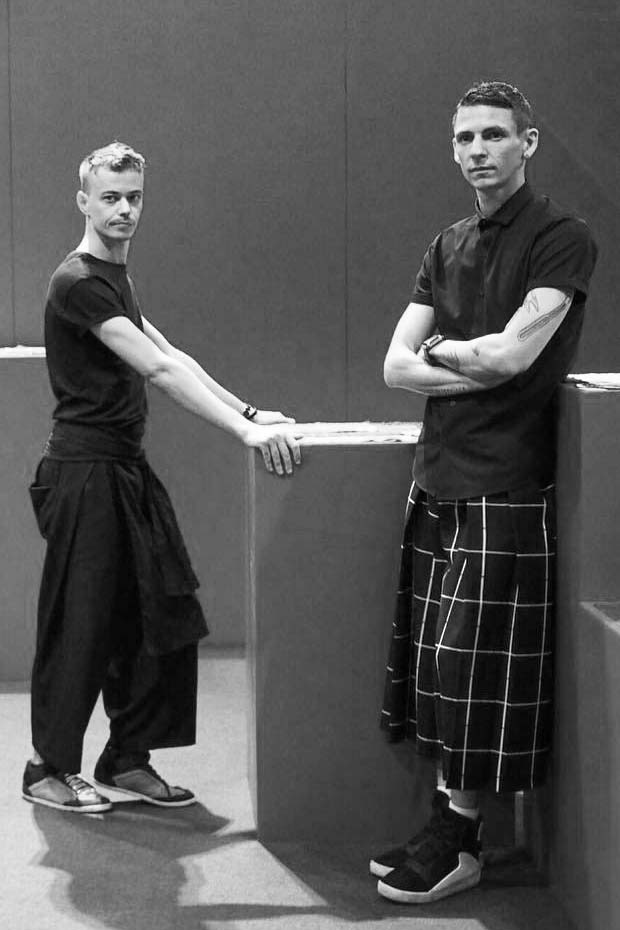 We have been participating as creators, artistic directors, teachers, lecturers, in promoting the know-how and refinement of French fashion for more than ten years. We carry the evolutions of our generation as well as the aesthetic and technical revolutions, and we are part of the economic and technological upheavals of our time.
Our history was written over the course of the meetings, starting with ours, on the benches of ESMOD International Paris, both decorated with the Aiguille d'Or, handed over by Jean-Charles de Castelbajac.
We have built our course with our feet firmly rooted in the diversity and reality of the professions that make fashion, in particular with the creation of a luxury men's lingerie brand.
-The boys-.
"Stylist of the duo, all artistic expressions fascinate me. Nourished by the diversity of cultures, by the observation of beautiful things, and very curious about everything that relates to the exercise of taste, elegance, I am very concerned about the questions of uniformity and mediocrity ; without excluding fantasy, fashion should not serve novelty for itself ". -Louis-
"I was chasing my grandfather's dream: to become a tailor. It is in the male model making that I exercised my eye and learned all the facets of the work of a goldsmith that requires the development of a garment. The precision, the quality, the flexibility, the materials must serve, without embellishment, the beauty of the body and the requirement of comfort ". -Gregory-
Our journey weaves together the most fragile and the strongest. The simplest and the most complex. The most important and the lightest. Safe values ​​and daring.
Maybe that's just our fashion imprint.