National Customs Manager of Turners Shipping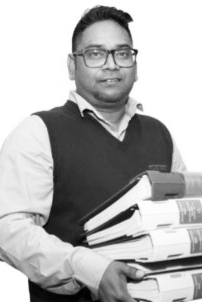 Vishnu Munien is a professional in the Shipping Industry for more than 20 years, specializing in South African Customs Legislation.
Mr Munien commenced his career at the South African Revenue Service (SARS), Customs and Excise in 1997. Mr Munien was trained within the SARS Customs Structure interacting with Senior Management and moved up the ranks rapidly. He had the opportunity to interact with all the business areas within Customs and within the Excise structures at SARS and he was a valuable contributor to the various committees at SARS.
Mr Munien left the organisation as a Quality Assurer of Imports, to join Turners Shipping as a Customs Manager. Mr Munien is based at the Turners Shipping Head Office in Durban and was tasked to set up a National Structure servicing all regions in South Africa. Mr Munien is currently the National Customs Manager of Turners Shipping and is considered an expert in his field. He currently facilitates all Customs Training for Turners Training Academy.
Seminar Session
Date:     3 November 2020, Tuesday
Time:     10:30
Topic:     The State of the African Textile and Leather Goods industry - Panel Discussion. The R-CTFL Masterplan is matched only by the Motor Vehicle Masterplan in its progress and integration. But R-CTFL is arguably more Broad Based in its application than Motor Vehicles. R-CTFL has a collective of 2030 aspirational goals, accompanied by a new normal of business for all the value chain stakeholders.Value chain interventions to stimulate investment will be addressed as well as Logistics cahllenges due to restrictions due to Covid-19.