Managing Director, Ji Yun Ltd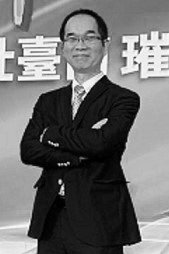 Yukio Huang is the founder of SA KNITS, a South African based clothing manufacturer that supplies all major clothing retailers in the republic.
Yukio arrived in SA towards the latter part of 1989 to begin a carreer at Derlon spinning based in the remote area of Ladysmith South Africa, this is where he gained his vast knowledge of the different types of yarns and their processing procedures, it didn't take long for Mr Huang to be named sales manager with another 4 rep's reporting directly to him. There eventually came a point when sales had reached its peak and for another 12 months there was no growth in sales, but this go getter would not give up, he got on a plane and went over to his home town in Taiwan and presented the opportunities and potential of having a knitting plant in S.A, thus convincing many of his peers to open up knitwear manufacturing plants in the Ladysmith ,Newcastle area which in-turn increased his yarn sales at Derlon.
It didn't take long for Mr Huang to out grow this position as well, but he had bigger plans than just supplying yarn, so he proceeded to open up his very own knitwear manufacturing plant and became one of the largest supplier to the local clothing retailers in SA

His clients include:
Pick and Pay
Miladys
Mass Supply
Edcon
The Foschini Group
Retailability
PeP
Ackermans
Shoprite
After significant growth and an array of wide spread opportunities that presented themselves, Mr Huang ventured into opening a plant in the island of Mauritius to supply his customers on an F.O.B basis where he now has an output capacity of 80,000units knitwear jersey per month, he is currently busy with a further expansion program which will roll out in 2021.
Seminar Session
Date:     4 November 2020, Wednesday
Time:     12:00
Topic:     Strengthening Partnership in Trade & Investment with Mauritius. A sourcing and investment perspective of doing business with and in Mauritius.