Vice President Stakeholder Engagement, Worldwide Responsible Accredited Production (WRAP)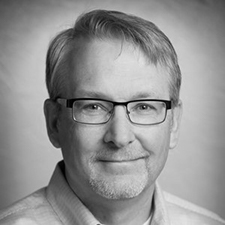 Mark is responsible for global operations and stakeholder engagement for WRAP, an independent, objective, non-profit team of global social compliance experts dedicated to promoting safe, lawful, humane, and ethical manufacturing around the world through certification and education.  Mark served on the Board of Directors of WRAP for sixteen years, including four years as Secretary. Before joining WRAP in September 2020, Mark worked for twenty-seven years in the apparel industry. He was Senior Vice President – General Counsel and Secretary for Jockey International, Inc. At Jockey, Mark focused on compliance, risk, and international trade while handling all legal issues for the company.
He also led the Human Resources department for eight years.  Mark is an active member and past chair of the American Apparel and Footwear Association (AAFA) Government Relations Committee, and he is a member of the AAFA Social Responsibility Committee.  He was a member and chair of the Industry Trade and Advisory Committee for Clothing and Textiles (ITAC 11). Mark served as a liaison on the Advisory Committee for Trade Policy and Negotiations (ACTPN). He is past chair of the Kenosha Area Business Alliance, the economic development association for Kenosha County, WI., and is on the Management and Entrepreneurship Advisory Council for the Tippie College of Business at the University of Iowa. Mark has a BBA in economics with honors from the University of Iowa and a law degree from Southern Illinois University School of Law. He resides in the Chicago area.
Seminar Session
Date:     5 November 2020, Thursday    
Time:     14:00
Topic:     Exporting Products to the Unites States - What US Buyers look for in products imported into America from African suppliers and how AGOA effectively drives and promotes textile market- led economic growth in sub-Saharan Africa.