CEO, Bhavana World Project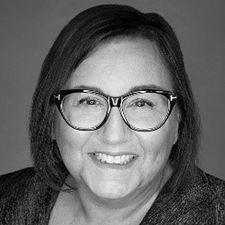 Llenay is the CEO of Bhavana World Project Inc. (Bhavana) a social enterprise that promotes the socio-economic advancement of women through international trade in fashion, accessories and home sectors. Bhavana has spent over a decade identifying women-led businesses, artisans, fashion brands, manufacturers and bespoke makers across the globe helping them successfully connect with international buyers.  Her work includes market access for more than 400 companies and capacity building through Bhavana's Women's Economic Empowerment - Market-based Skills Training Program®, has trained over 1000 women-owned organizations in 20 countries.  To achieve these outcomes, Bhavana has partnered with companies, government organizations, and non-profits such as; Anthropologie, DFID, Eileen Fisher, The Kellogg Foundation, USADF, USAID, Urban Inc., West Elm, and World Market.

Prior to Bhavana, Llenay served as CEO and Executive Director of Ten Thousand Villages, one of the largest Fair-Trade organization in North America, using trade as a solution for poverty alleviation. Llenay served various roles at Liz Claiborne Inc., including as Vice President of Design, where she led product design for the fashion brand. Llenay has been an advisor for The Ministry of Trade in Kenya, Uganda and Rwanda.  Llenay also served on the Trade Advisory Committee for Africa for the Office of the President of the United States for the Obama Administration. Llenay holds a BFA in Fashion from Moore College of Art and MA in International Development Economic from American University in Washington, D.C.

Llenay believe in all the brands and SMEs Bhavana supports across the globe. She finds their talent and unique vision a breath of fresh air in a congested marketplace. Llenay is passionate to raise the profile of these companies, many of which provide employment opportunities to marginalized populations and have noteworthy sustainability practices with positive social impact.
Seminar Session
Date:     5 November 2020, Thursday    
Time:     14:00
Topic:     Exporting Products to the Unites States - What US Buyers look for in products imported into America from African suppliers and how AGOA effectively drives and promotes textile market- led economic growth in sub-Saharan Africa.