US Customs Law Expert, USAID TradeHub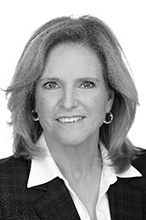 Forty years of experience as a customs lawyer, including with the U.S. Government, in private practice and as a consultant to governments and companies in developing countries. Most recent work has included working with the United States Agency for International Development (USAID) and companies in Africa to determine eligibility for the duty-free treatment available under the African Growth and Opportunity Act. Other recent work has been with the International Monetary Fund (IMF) drafting modern customs legislation for developing countries.

Prior to her consulting business, Ms. Forest was a Senior Trade Advisor at USAID, responsible for providing technical expertise and field support to advance economic growth in developing countries. She also provided advice on trade and development issues, particularly trade capacity building, WTO accession and compliance, trade policy reform and regulatory reform.
 
Prior to joining USAID, Ms. Forest spent over twenty years practicing customs and international trade law with the U.S. Government and in major Washington law firms, with a focus on such areas as rules of origin, customs valuation, classification, sanctions, agricultural and textile quotas, tariff and trade legislation, customs clearance, security and enforcement.

Ms. Forest holds a Juris Doctor degree from the University of Minnesota and a Master's degree from Johns Hopkins University School of Advanced International Studies (SAIS).  
Seminar Session
Date:     4 November 2020, Wednesday
Time:     08:30
Topic:     The status of Agoa - the trade benefits, textile related categories and the partner country benefits.