Owner Helon - Melon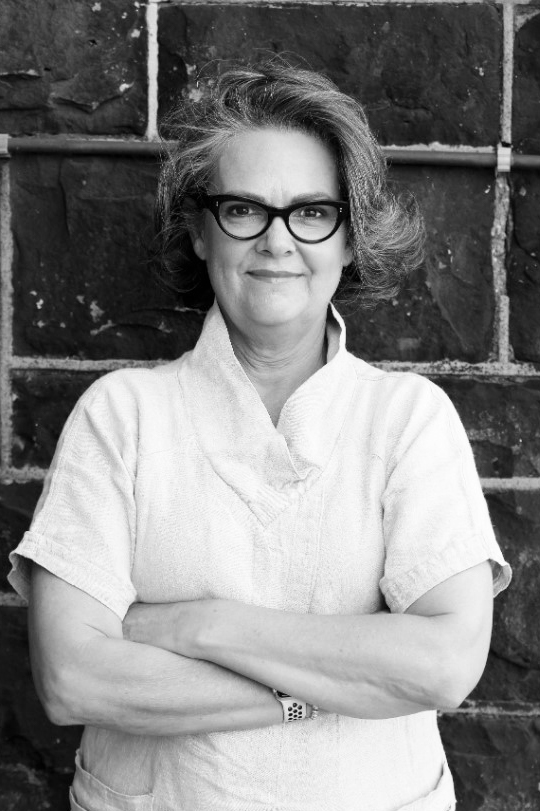 As an ethical producer of sustainable natural fibre clothing, textiles and ceramics, Helon Melon aims to educate and enhance lives by supplying relevant product to a conscious consumer. With a strong history of local sourcing and production, all product is designed and manufactured in Woodstock, Cape Town by South African women.
Driven by Helen's studies and passion for architecture, Helon Melon makes use of clean lines and voluminous irony. With the key being easy living, Helen's uncluttered and modern take on a contemporary urban lifestyle invites the consumer to enjoy a sense of playfulness whilst still retaining the essence and intrinsic qualities of natural product.
The product range extends to statement one-off necklaces, bracelets, backpacks and handbags, shoes, limited edition embroidery art and napery. Soon to be launched will be Helen Gibbs Ceramics, Fashion Vellies and a men's clothing range.
Helon Melon collaborates on various projects and creates bespoke product and one-off pieces for a variety of high-end retailers and gallery shops.
Seminar Session
Date:     5 November 2020, Thursday    
Time:     10:00
Topic:     Sustainability  Lead Fashion - Myth or Reality. Sustainable Fashion – Our choices really can make a world of difference and is Sustainability a priority and a reality for fashion morning forward or is it myth and corporates being suitable based on legislation – or it is a fundamental priority for some?