Deputy Chief of Party, USAID TradeHub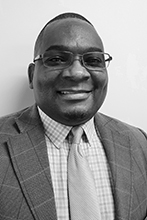 George Makore has over 25 years' experience working in programs aimed at enhancing regional integration and strengthening the regions' competitiveness focusing on trade, investment, policy issues, standards, communication and project management including over 15 years' senior management experience. George has successfully facilitated the development of African Growth and Opportunity Act (AGOA) Utilization Strategies for Botswana, Lesotho, Malawi and Zambia.
Seminar Session
Date:     5 November 2020, Thursday    
Time:     14:00
Topic:     Exporting Products to the Unites States - What US Buyers look for in products imported into America from African suppliers and how AGOA effectively drives and promotes textile market- led economic growth in sub-Saharan Africa.