Head of Department, Manufacturing (Traditional Sectors)  Mauritius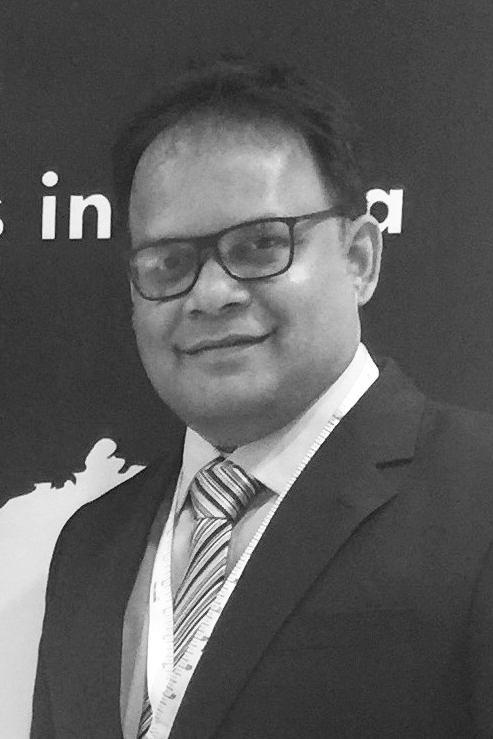 Geerish BUCKTOWONSING - Head of Manufacturing (Traditional Sectors) at Economic Development Board.  His expertise is in Strategic Management & International Marketing having served for more than 20 years in key management positions with both local & international reputable organizations.

His last posting prior to EDB Mauritius was at Enterprise Mauritius where he was promoting the Manufacturing Sector with major clients in Europe & USA.  His continuous, consistent and credible engagement is known to stakeholders of the Industry and his advice is regularly sought.

He holds an MBA from Edinburgh Business School, Heriot Watt University and a Bachelor's in Mechanical Engineering from the prestigious National Institute of Technology of West Bengal (Ex-Regional Engineering College).  He has been mentoring MBA Students in Strategic Planning, Marketing & Negotiation for nearly a decade at the University of Technology Mauritius and contributed in a number of workshops and seminars to share his experience & to grow the spirit of Let Make Things Happen.  He has served as Regional Focal Point for East Africa at GEF-NGO network (USA) and was an active Board Director at the National CSR Foundation and the National Empowerment Foundation.

Geerish has over the last decades earned a good name in the Civic Sector having served as the Chairperson of Mauritius Council of Social Service, President of Rotary Club of Beau Bassin/Rose Hill and President of the Federation Mauricienne Savate Boxe Française and D.A.  He is currently supporting the development of youth as Chairperson of Mauritius Council of Youth Leaders.  He believes in the spirit of Live to Serve to develop a more just, fair and sustainable society.  An avid Social Activist but also a keen Observer of the socio-economic evolution of the Mauritian Society, Geerish believes that in the new world order with the advent of Covid 19, Mauritius must find a new equilibrium & put all necessary efforts to shine as the Star & Key of the Region.
Seminar Sessions
Date:     3 November 2020, Tuesday
Time:     10:30
Topic:     The State of the African Textile and Leather Goods industry - Panel Discussion. The R-CTFL Masterplan is matched only by the Motor Vehicle Masterplan in its progress and integration. But R-CTFL is arguably more Broad Based in its application than Motor Vehicles. R-CTFL has a collective of 2030 aspirational goals, accompanied by a new normal of business for all the value chain stakeholders.Value chain interventions to stimulate investment will be addressed as well as Logistics cahllenges due to restrictions due to Covid-19.
Date:     4 November 2020, Wednesday
Time:     12:00
Topic:     Strengthening Partnership in Trade & Investment with Mauritius. A sourcing and investment perspective of doing business with and in Mauritius.