Apparel Trade Linkages Consultant, USAID TradeHub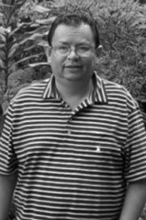 Former exporter and business owner in a 5.000 workers textile and apparel industry in Bolivia and Peru. 25 years of experience negotiating and managing apparel global sourcing contracts with international buyers. Internationalization strategies design and implementation for over 400 MISMEs apparel exporting firms in 30 countries, including: Ukraine, Peru, Jamaica, Myanmar, Mexico, The Caribbean, El Salvador, Honduras, Indonesia, Bolivia, Ecuador, Kenya, Tanzania, Madagascar, Uganda, Ethiopia and Mauritius.

Showcased that low labor conditions in the apparel business is not per se, the only factor for exporter's competitiveness, demonstrating that countries are more competitive due to other critical factors like: Quick Response Programs, full package capacities, product development skills, collaborative sourcing, international vendor compliance, etc. Books and specialized publications author: "Garments Production and Quality Assurance Manual for Ukrainian SME's". "How to Improve Productivity and Increase Apparel Sales", both in Ukrainian language, "Indonesian Apparel and Production Merchandising", "Quality Management Systems for Indonesian Apparel Factories", "International Trade and Export Culture for El Salvador MISMEs", "Exports Manual for Bolivian Apparel Producers", "Exports Guides for Panama Producers", "Apparel Handbook for Garments Companies and Education Institutes – Indonesia Garments Training Center", "Recommendations for East Africa Textile/Apparel Sector in order to Gain Competitiveness in the United States Market".
Assessment visits and technical assistance to 89 enterprises in the textile and garments sectors in 6 countries in East Africa: Kenya, Tanzania, Madagascar, Mauritius, Ethiopia and Uganda. Currently Andres is providing virtual technical assistance to engage US buyers with factories in Eswatini, Lesotho and Namibia.
Arranged B2B meetings from African factories at buyer's headquarters in the U.S. (New York, Chicago, Miami, etc.); and buyer's missions to the region from major apparel brands, leading to contracts negotiations.
Provided advice to Governments, private associations and firms in Tanzania, Uganda, Ethiopia, Kenya, Madagascar and Mauritius on key factors to develop the textile/garment industry; providing a short and long term competitiveness action plan and vision, including policy recommendations to integrate the value chain (full package product), end to end market export services (LDP), training needs in middle management skills, foreign investment climate setting and market access strategies.
Andres experience includes several Project´s management in Latin America, Southeast Asia, Central America, United States, East and Southern Africa and Eastern Europe; founded by USAID, German Cooperation (GIZ), The Netherlands Development Organization (SNV), UKaid, Inter American Development Bank, Swiss Cooperation, Office of Transition Initiatives (OTI), The Netherlands Ministry of Foreign Affairs (CBI), Compete Caribbean, Spain Cooperation, Governments, several NGOs and Development Foundations. An accomplished social and economic growth senior expert with Ph.D. in business administration and two master's in international trade.
Seminar Session
Date:     2 November 2020, Wednesday
Time:     08:30
Topic:     AGOA Unpacked - The status of Agoa - the trade benefits, textile related categories and the partner country benefits.