Importing Textiles and Apparels into the United States
This webinar was based on a training assembly where experts on the African Growth and Opportunity Act (AGOA) program shared the tools to successfully access the United States market.
The webinar covered an overview of the relevant legal framework, which included the laws and regulations for textiles and apparel imports into the United States, insights into South African manufacturers and their specific export considerations, as well as specific AGOA utilization insights from a Lesotho-based export firm.
View the presentations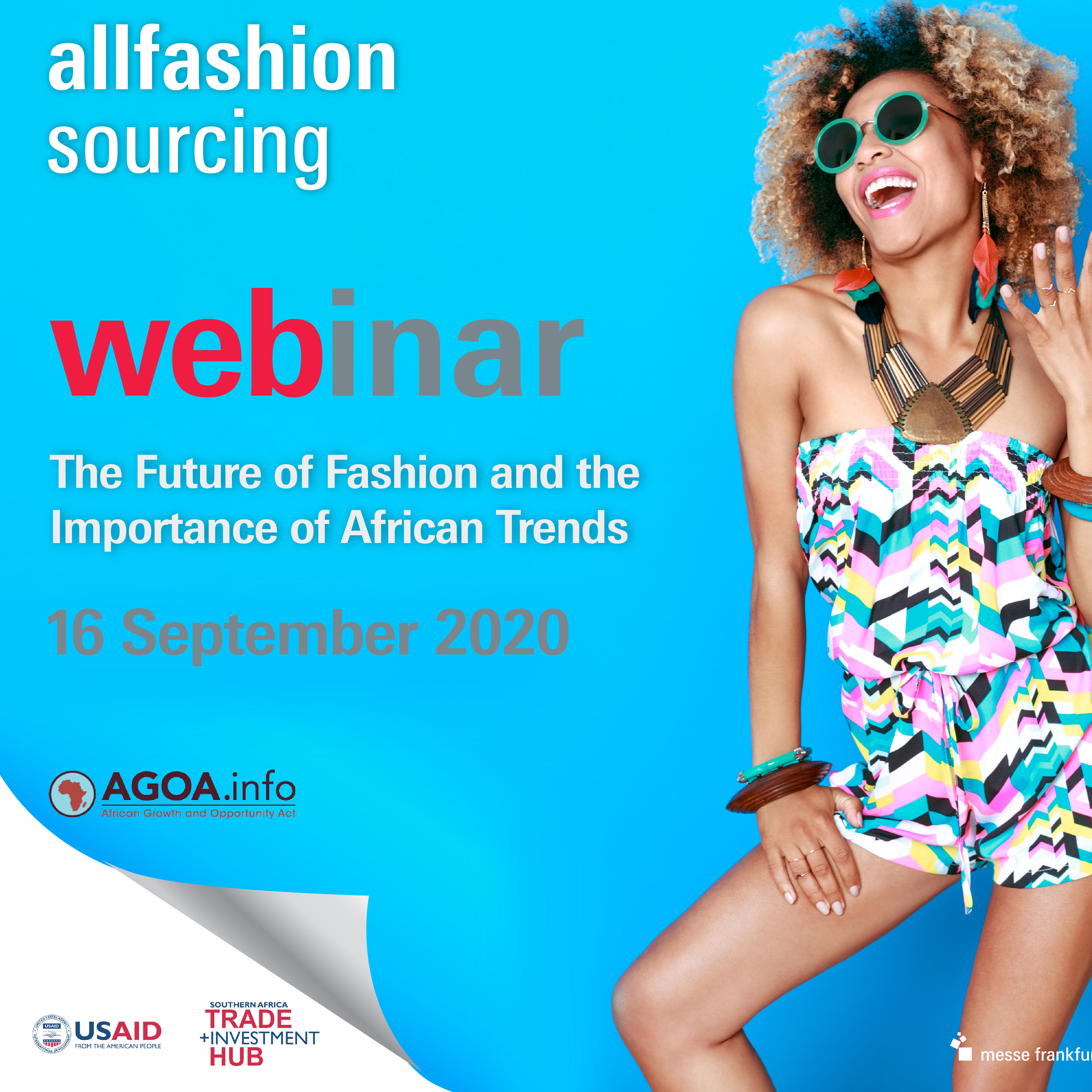 The Future of Fashion and the importance of African Trends
With the world eye's on Africa, it is vital to understand the importance of the fashion industry, its players and the drivers of change, behaviour, patterns and the expansion of opportunity within the sector.
Guided by the Africa Materialising 2020/21 Nicola was joined by Dr Erica De Greef of the African Fashion Research Institute and Sim Dube representing the African Growth and Opportunity Act (AGOA) to discuss the potential economic growth, promoted economic and political reform.
Download the presentation HERE
Watch the recording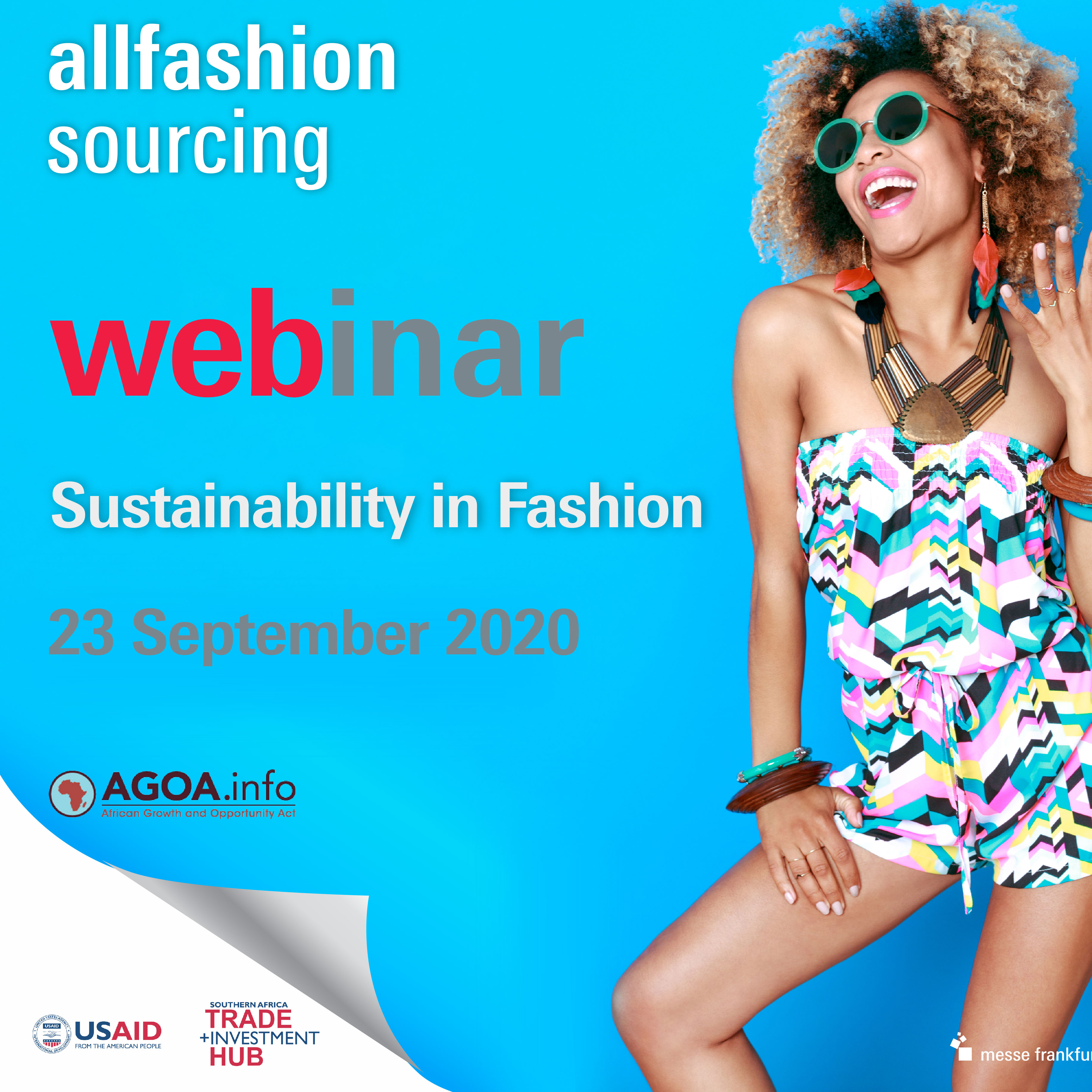 Sustainable Fashion
In a COVID-19 world, we're fully aware of the state of our nation - food insecurity, job losses, 40% unemployment. In this context, how should we think of clothing? Discussion points covered:
The business of fashion (a brief overview of the fashion value chain)
Ethics and clothing for development
Spending money on locally-manufactured clothing and on repairing
Vertical and /or regional integration of fashion industry inputs and services
Advice on how to spend money
Sustainable fashion in South Africa
Solid and liquid waste management
There will be a strong focus on local in our discussion
Download the Sustainable Fashion presentation HERE
Download the Africa Connect presentation HERE
Watch the recording